Just weeks after hiking its energy prices, British Gas's parent company, Centrica, has reported half-year profits of £1.3bn – which includes £270m for British Gas alone.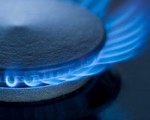 The announcement is certain to cause even more public outrage, as energy customers continue to feel the squeeze over ever increasing gas and electricity prices. The energy provider is set to raise its gas and electricity prices by 18 and 16% respectively from 18 August. The increase will hit around 9 million customers, with the average dual fuel bill rising £190 a year to £1,219 annually.
The FTSE 100-listed company has been quick to point out that the £270m British Gas made in the first half of the year is 54% lower than the profits it made in the previous year. According to the company, the division – which is Centrica's residential arm – would have been heading for a loss in the second half of the year, if they had not taken the decision to raise its energy prices. Centrica blames price rises on a 30% increase in wholesale gas prices and lower consumption.
British Gas apparently saw an 18% year-on-year decline in gas usage in the period, in addition to a 3% drop in electricity consumption.
According to Centrica, British Gas made its profits in the first quarter of the year, and since April energy has been sold at a loss.