Seven in ten customers are unhappy with their energy provider, according to a new survey. But despite being quick to complain, it still seems many customers simply can't be bothered to switch energy providers.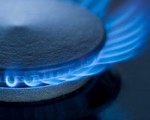 New research published by business technology solutions and managed services provider Avanade has revealed that while 70% of British energy consumers are unhappy with the services provided by their energy company, only 31% switched suppliers last year.
More than 1,700 energy consumers took part in the survey, which was conducted online by YouGov between 18-21 November last year.
While it comes as no surprise that seven in ten people are unhappy with the service provided – and the cost of their gas central heating and electricity bills – the survey revealed some interesting results, not least that the younger demographics appear more will to source out a better deal by switching providers.
The survey revealed that:
50% of 18-24 year olds have changed providers in the last year.
Of the over 55s, only 26% have switched.
58% said they were unhappy or indifferent about the service they received.
12% expressed loyalty towards their energy provider.
Almost two-thirds (65%) said customer service was the most important reason when choosing an energy provider.
"Energy buyers are hugely frustrated that whilst prices have soared customer service seems to have diminished, and no market can sustain this level of discontentment for long, especially given the threat of a host of new entrants," commented Daryn Edgar, Avanade Senior Director Dynamics AX, UK.
It would appear switching habits has a lot to do with age, and Edgar believes energy switching energy providers will become more common as a new generation of consumers will be more inclined to make the move. As it stands, it's the younger demographic that's more likely to switch suppliers.
"While the switching rate was low, if you look at the 18-24 age bracket, 50% have changed providers in the last year. With the over 55s, just 26%  have switched," added Edgar.
When quizzed about enticements to switch suppliers, loyalty schemes (26%), bundle packages (31%) and discount vouchers (32%) came out as the top three reasons. One in ten also said personal customer service could factor in to their decision to switch suppliers.