In light of the Department of Energy and Climate Change's recently published draft energy bill – which included proposals to reform the UK electricity market – Secretary of State Ed Davey has suggested that collective purchasing schemes are the way forward for consumers to fight off rising energy bills.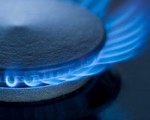 The Government's Electricity Market Reform, which was published on Tuesday, confirmed the inevitable – that energy costs would continue to climb. Which means consumers are going to want to find better deals more than ever. Davey believes that collective purchasing schemes –   where consumers sign up en masse with third-party organisations as a means of getting a better deal from energy suppliers – is one way of tackling the issue of escalating energy costs. And the Minister is urging energy providers to get on board.
"I want to see more providers coming up with schemes with the scale and reach to help the most vulnerable consumers. Local authorities and housing associations could have real role to play here, helping their tenants cope with living costs," said the Minister.
Richard Bates, Director of Empowered Consumers at Consumer Focus agreed with the Minister's advice. He said a large number of consumers won't switch their energy providers because they are simply put off by the prospect:
"Collective switching – where an intermediary can do the hard work on their behalf – offers an alternative, straightforward way of switching. And because the intermediary can aggregate together consumer demand, it can give customers much more muscle in markets than they have when switching alone."
According to Consumer Focus, collective switching schemes have been shown to be a success in other countries and have demonstrated how such schemes can deliver significant consumer benefits.
"There is real scope for similar schemes to be developed in the UK and we hope many organisations will be interested in finding out how this innovative model can work in their area," added Richard.
Although switching energy providers is one way we can cut our household energy costs, making sure our home is well insulated is another excellent measure. This can be done by making sure your loft has the correct level of insulation, fitting double glazing or installing cavity wall insulation