As the "Big Six" continue to dominate the energy market, Energy Secretary Chris Huhne will today meet with smaller energy suppliers, in an effort to introduce new competition into the energy market and end their current domination.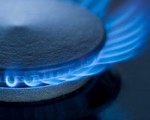 Combined, the "Big Six" – British Gas, E.ON, npower, EDF, Scottish Power and Scottish & Southern currently generate 80% of the UK's electricity and supply 99% of electricity requirements. As energy bills continue to climb the Energy Secretary wants to disrupt their "cosy" relationship, by helping smaller energy providers to compete in the market.
The move is aimed at putting pressure on energy companies to reduce household bills, and the summit will enable the Energy Secretary to ask smaller suppliers like First Utility, Good Energy and Utilita – who all have less than 100,000 customers each – what they need to end the "cosy" relationship shared by the "Big Six".
"Our energy market has been too cosy for too long. We need more competition to keep bills down. It is madness that 99pc of people get energy from the Big Six," said Mr Huhne.
Ofgem is doing its bit to try and increase competition by making the "Big Six" auction off up to 20% of the electricity they generate. However, Darren Braham, the managing director of First Utility, which has 50,000 customers, said that this amount would not make enough of a difference to smaller suppliers.
"We want all electricity to be auctioned transparently. Until generation is opened up, we're not going to get competition," he said.
Smaller energy companies like First Utility face various problems when it comes to competing with the likes of British Gas and EDF. They require smaller amounts of energy because they supply fewer people, However they're concerned that they can't buy small blocks of electricity they need on the longer-term contracts that provide them with the best prices.
When a smaller firm reaches more than 150,000 dual fuel customers, they face another issue because they become immediately subjected to a host of expensive green energy obligations, which makes growth less attractive.