A survey carried out by YouGov suggests that, whilst most people in Britain are eager to adopt 'green' technology, many do not understand how to make the necessary changes.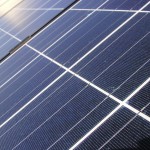 Canvassing the opinions of 2,022 adults and commissioned by Gemserv, a utility and environmental consultancy firm, the YouGov survey highlighted the willingness of Britons to go green.
According to the survey, 61 per cent of homeowners would install environmentally friendly technology such as biomass boilers and solar PV panels. Generating energy from clean, renewable sources for use in the home is a necessary step if Britain is to reduce substantially its carbon emissions. Of course, in order to take such a step, homeowners must understand the benefits of – and be able to afford – green technology.
The YouGov survey suggests that many Britons are sceptical of environmentally friendly technology such as solar panels and geothermal boilers. The majority of respondents failed to appreciate the potential savings, in a financial context, of installing renewable energy devices.
The cost of fitting solar panels, for example, can be recovered over time by using the generated electricity for use throughout the home. Any surplus energy can be exported to the National Grid at a fixed rate under the Feed-in Tariff system (FITs) for a period of up to 25 years.
Notwithstanding this, more than half of those surveyed assumed renewable energy systems were unaffordable and around 66 per cent were unaware of schemes designed to provide financial incentives for going green, with 54 per cent lacking a clear understanding of the Government's Green Deal.
David Thorne, the Chief Executive of Gemserv, suggested that the success of renewable energy systems hinged on educating homeowners.
Mr Thorne said: ""I am encouraged by some of these findings as I am delighted that nearly half the population would like to install renewable energy technologies. What worries me is the lack of fundamental awareness surrounding it.
"To bridge the Green Gap it's essential we continue to educate consumers and break down some of the myths surrounding the Green Deal, energy efficiency and microgeneration".