The boss of energy provider E.ON is warning consumers that energy bills could double in the next 10 years, reaching a colossal £2,500.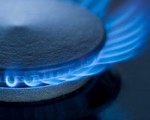 With energy watchdog Ofgem already warning that bills could jump by half – around £600 – Graham Bartlett, the managing director of E.ON, has said prices would be driven higher and higher by spiralling global demand, coupled with the cost of building green power stations.
He blamed the cost of rewiring Britain, coupled with the country's need to meet our green commitments for being behind the prospect of energy bills doubling in price.
"It depends what happens to wholesale prices and demand from the world economy but that is perfectly feasible."
According to Mr Bartlett, price comparison sites are also to blame for driving up the industry's costs by creating a merry-go-round with 15% of customers switching suppliers each year. He went on to state that the industry making excessive profits by ripping off its customers is nothing more than a "myth".
With both British Gas and Scottish Power having recently increased their gas and electricity prices, E.ON's managing director would not comment on precisely when the company would implement a hike in its prices. However, he did acknowledge that all of the "Big Six" energy providers were facing "similar" challenges as wholesale prices had soared 30% since January.