Several of the leading energy suppliers in the UK have spoken out in defence of their pricing models after Ofgem published details of their profit margins.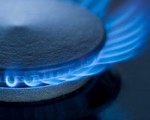 According to the energy regulator, suppliers currently enjoy an annual profit of £125 per customer – far more than the £15 reported in June. Following the announcement, Britain's leading energy firms criticised the regulator's report as misleading.
Christine McGourty, the Director of Energy UK, which represents energy firms, said: "A snapshot of profits every few months does not provide a realistic picture of the average profits over a year of companies in the sector. It is the rising cost of wholesale energy that has contributed to the increase in customers' bills this year".
It is true that wholesale energy costs have risen since June, but Ms McGourty neglected to mention that energy firms increased customer tariffs by more than the rise in wholesale prices. It could be argued, therefore, that energy suppliers are profiteering on the back of economic conditions that are already punishing consumers.
Fuel poverty is a burgeoning problem in the UK, where millions of households struggle to pay their energy bills. With many households planning to leave their central heating systems off for as long as possible this year, a £125-per-customer profit margin seems excessive in the circumstances.
SSE, one of the UK's leading energy suppliers, went as far as questioning Ofgem's figures to defend its pricing model. A spokesperson for the supplier said: "The approach adopted by Ofgem in calculating this figure is entirely theoretical and does not reflect how a responsible energy supply business manages its energy procurement strategy in reality". SSE added that its profit margin was actually £62 per customer per year.
Alistair Buchanan, Chief Executive of Ofgem, was not moved by the reaction of energy suppliers, whom he accused of comparing 'apples with pears'. Mr Buchanan added: "When consumers face energy bills at around £1,345 they must have complete confidence that this price is set by companies competing in a fully competitive market. At the moment that is not the case".