When the UK Government talks about its ambitious renewable energy plans to develop new sites for wind power stations, the less favourable reality is the UK is lagging behind the rest of the developed world. Despite the fact that major energy companies such as E.ON & British Gas are pushing for increased wind power technology in the UK, the country is not producing sites fast enough to meet the Government's carbon emissions targets. Furthermore, this has already caused problems for the British economy following the closure of a Vestas wind turbine factory on the Isle of Wight, losing 425 jobs.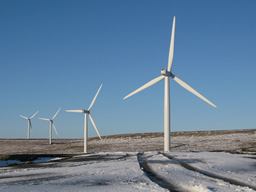 One of the chief reasons for closing the Isle of Wight plant was that Britain was simply not buying enough wind turbines. The vast majority of sales were made to the US and China, meaning that it made little economic sense to continue operations in the Isle of Wight when export costs could be slashed by building factories in these countries. Indeed, Vestas announced yesterday that it would generate 5,000 new jobs in the US, China and Spain to reflect these changes, whilst vindicating the Isle of Wight closure by reporting a 15% quarterly fall in profits.
It would seem that Vestas has made a purely commercial decision in light of the UK's sluggish wind power market, which saw 0.5GW of wind farms installed last year compared to 8.5GW in the US. Whilst a direct comparison with the US is always misleading, the point remains that wind power in the UK is not the driving force that many politicians have claimed. This will no doubt affect energy consumers in the UK, who will have limited access to electricity generated by renewable sources.