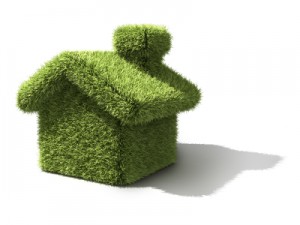 The Fourth Carbon Budget Report  is calling for the Government to reduce carbon dioxide emissions by 60 per cent by 2030.
The budget report has been drafted by the Committee on Climate Change and it outlines ways for the Government to meet the reduction targets.
Ideas on how to do this include, ensuring all homes are insulated with loft and wall insulation and that half of the homes sold have wall insulation.
The report also suggests that the 34 per cent reduction target for 2020 should be raised to 37 per cent.
Key details outlined in the report include:
There is scope for emissions reductions by 2030 (relative to 2007) of 74 per cent in buildings and 48 per cent in industry.
The potential for cutting direct (i.e. heat related) emissions from buildings is mainly through increased home insulation (in particular solid wall insulation), widespread deployment of heat pumps in residential and non-residential sectors, and district heating using waste heat from low carbon generation.
There is also potential for reducing indirect (i.e. electricity related) emissions from buildings through energy efficient appliances and lighting.
Lord Adair Turner, Committee Chair, stated within the report: "The further ahead we look, the greater the potential to achieve rapid reductions. Our fourth budget proposals therefore represent an acceleration of the pace of reduction above that required in the first three budgets. But not only is this acceleration possible, it is also essential: the pace of reduction in the first three budgets would not be sufficient to achieve the target which Parliament has set for 2050 – an emissions reduction of 80 per cent from 1990 levels."
The document was released on December 7.