Planning officers at Harrogate Borough Council have caused a stir by announcing their intention to prevent solar photovoltaic panels from being installed on domestic properties overlooking local parkland.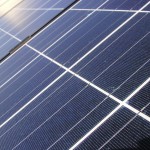 In the majority of cases, the installation of solar panels is not subject to planning permission. This is because solar panels are usually considered to be a permitted development under recently revised planning laws, however, there are notable exceptions to the rule.
Regulations require solar arrays to be of a certain height and size. Also, the panels ought not to be fitted within the boundaries of scheduled monuments or listed buildings. Restrictions are also imposed on properties situated in a World Heritage Site or conservation area.
As revealed by the Yorkshire Post, Harrogate Borough Council is hoping to deny households overlooking the Stray, which comprises two hundred acres of parkland and was gifted to the town by King George III more than two centuries ago, the opportunity to install solar panels.
Henry Pankhurst, who chairs Harrogate Civic Society, stressed that the decision to restrict solar panel installations would only apply in the conservation area.
He said: "We do all want to see cheaper energy and an overall reduction in energy use. This does not mean to say that there will be no scope whatsoever for solar panels. It means that if they are to be allowed, you will have to apply for planning permission".
Mr Pankhurst added that Harrogate Borough Council's position did not constitute a blanket ban on solar panel installations, which can save households money by generating electricity that can be used throughout the home or exported to the National Grid. Under the Feed-In Tariff system (FITs), domestic exporters of solar electricity are paid 21p per kWh, an amount that will drop to 16p per kWh in August.
Councillor Andy D'Agorne said: "This clearly has implications for conservation areas elsewhere. Councils should be putting forward guidance for what are appropriate designs of solar panels. If people are prepared to invest in renewable energy, they must be encouraged to do so".
As the British Government hopes to stimulate interest in domestic solar technology, more conflicts between conservationists and supporters of renewable energy can be expected.