An insulation scheme, backed by the Scottish Government, is helping consumers to fight rising energy costs by cutting their fuel bills.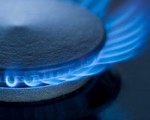 Households in Angus have been reaping the benefits of a home insulation incentive which has seen energy efficiency measures implemented which would cut average energy bills by £51 a year.
The scheme – run in partnership with Angus Council – saw 24,000 homes visited between 2009 and 2011. As a result 8,500 households received energy efficiency checks and more than 2,000 benefited from extensive insulation measures, such as cavity wall insulation and loft insulation.
"With rising fuel costs making fuel poverty an increasingly serious issue in Angus, it is vital that we all appreciate the importance of energy efficiency," said Jim Millar, Angus Council's housing convener.
"We will continue to identify all opportunities to help Angus households cut their fuel bills and at the same time make Scotland a better place to live by helping to reduce carbon emissions," he added.
Around a third of all the heat in an uninsulated home is lost through the walls, and a quarter lost through the roof. So implementing these home improvement initiatives will go a long way towards helping households fight skyrocketing energy costs.