Scottish & Southern Energy has become the third big energy provider to increase its energy bills, announcing plans to bump up its gas prices by 18%.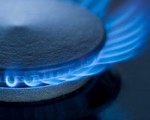 The changes – which come into affect from 14 September – also includes an 11% increase in the price of household electricity, and will see around 5.2 million customers affected. The company has estimated that it will result in an extra £171 being added to a typical annual duel fuel bill, taking it from £1,094 to £1,265.
Following in the footsteps of Scottish Power and British Gas – both of whom recently announced hikes in their fuel prices – the energy provider has put the need to increase their gas and electricity prices down to three key reasons:
The cost of using the energy networks to distribute electricity and gas to customers' homes, which is determined by Ofgem, is 14% higher than it was a year ago.
The cost of the mandatory environmental and social schemes that suppliers are required to fund, like the Carbon Emissions Reduction Target (CERT) and the Warm Home Discount, is 11% higher than it was a year ago.
The wholesale cost of electricity and gas has gone up by around 23% and around 40% respectively since the company last announced a price increase for household gas.
"I am sorry that we have had to announce an increase in household energy prices at a time when many people's budgets are under strain, but the upward pressures on prices have become too great," said the company's chief executive, Ian Marchant.
"We want to avoid another increase in household energy prices and they won't go up again, if they have to, before August next year at the earliest," he added.
According to Consumer Focus, more than nine million people are currently living in fuel poverty in Britain. With three out of the "Big Six" already having upped their energy prices, it's surely only a matter of time until the remaining three (npower, E.ON and EDF) follow their lead. This being the case, Consumer Focus has estimated that the number of people in fuel poverty is likely to reach nearer the 12 million mark.