It's been almost six months since the UK's biggest energy suppliers lowered their energy costs but in light of the £350 million pre-tax profit achieved by British Gas for the first six months of the year surely the time is now for another round of cuts.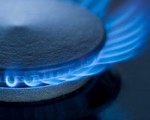 While none of the country's main energy suppliers seem keen and eager, it's been left to the smaller energy suppliers to get the ball rolling.
Just last month Ovo Energy announced they were cutting their duel fuel prices by 4.5% and now renewable energy supplier Good Energy is to introduce similar cuts.
Good Energy is small scale compared to the Big Six but its hasn't prevented the company from cutting its gas and energy prices. Due to lower wholesale prices Good Energy has chosen to pass on the lower costs to their customers. From 1 August duel fuel customers will see their gas bills cut by 5%. With an average household using around 3,468 kWh of electricity and 13,600 kWh a year, annual energy bills will achieve a £35 saving.
With households feeling the pinch of spiralling energy bills, consumer groups are now calling on the country's biggest energy suppliers to follow suit and implement similar cuts for their customers. A cold and wet spring and a somewhat chilly summer has caused an increase in annual consumption as households have kept their central heating on for longer.
Commenting on Good Energy's price cut Ann Robinson, director of consumer policy at uSwitch.com said:
"Although only around 6,000 customers will benefit from this move, we hope that it kick-starts further price cuts. As we have seen consistently low wholesale prices recently, it would be good if suppliers could pass on any savings to consumers sooner rather than later."
If small scale energy consumers like Good Energy and Ovo Energy can cut their gas and electricity prices the pressure must certainly be on other energy suppliers, and particularly the Big Six, to do the same.