A report by the US Pew Environment Group has placed the UK in 13th place on an international league table of green investment – 10 below the country's position in 2009.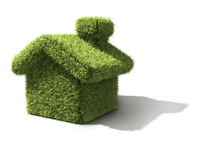 Although Prime Minister David Cameron pledged to make his government the "greenest" ever, it would appear that pre-election promises have fallen by the wayside when it comes to shaping a more environmentally friendly Britain.
The US Pew Environment Group assessed the UK's contribution to green investment as being worth $3.3 billion (approx. £2 billion) in 2010, compared to the $11 billion (approx. £7 billion) invested in 2009 by the Labour Government. The £5 billion slump has seen the UK slip to 13th in the green investment rankings, falling below France, Italy, Brazil and India.
The world's three leading investors in green technology, China ($54 billion/£34 billion), Germany ($41.2 billion/£25.7 billion) and the US ($34 billion/£21 billion) continue to plough substantial funds into the green sector. The UK, however, appears to be moving away from its green aspirations, no doubt in consequence of addressing the public deficit. Although repairing the country's finances is by no means a negative move, Ruth Davis, of Greenpeace, remains unimpressed by the current administration.
Ms Davis said: "The Conservatives came to power promising to end dithering on energy decisions but instead investors face a continuing atmosphere of uncertainty. With long delays in setting up the green investment bank, further dilly-dallying over the Renewable Heat Incentive and a green deal with no sense of direction, we've had a year of delays and broken promises.
"In the meantime, green investment elsewhere has surged ahead so we're losing jobs and industries to other countries. Unless Cameron gives a direct instruction to his Treasury to stop sabotaging his ambitions for the low-carbon economy, British businesses will continue to lose out".
Investment in green technology in the UK has been on the decline over recent months, with the Government's green deal to encourage greater insulation – such as loft and cavity wall insulation – in domestic properties the saving grace of a party that clearly cares less about the environment than it does fiscal policy.