One of the 'big six' energy suppliers in Britain has called on the government to come clean about the extent to which green policies contribute to the rising cost of gas and electricity bills.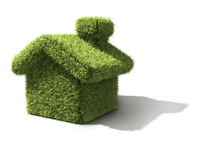 RWE npower predicts that annual dual-fuel energy bills will rise by as much as £240 by the end of the decade. The average dual-fuel bill for domestic users is currently £1,247, but RWE npower expects costs to hit £1,487 by 2020 and the energy supplier believes that green policy will be one of the main drivers of the increase.
The Chief Executive of RWE npower, Paul Massara, told the Guardian that the British Government cannot be faulted for implementing measures that reduce carbon emissions in the housing sector, but he added: "Achieving these aspirations comes at a cost. And this is what needs to be clearly communicated to consumers".
Massara said that investment in renewable technologies and energy saving measures such as loft and cavity wall insulation was necessary to secure the UK's energy security in future years. Improving the energy efficiency of homes around the country should help to reduce carbon emissions, but whether financial savings will be noticed is another matter altogether.
Massara insisted that the only way to reduce gas and electricity bills was to "reduce energy consumption". But energy ministers are not necessarily of the same opinion.
Minister of State for Energy and Climate Change Greg Barker said: "Global gas prices, not green policies, have been primarily pushing up energy bills. That is why it is vital we crack on with securing investment in a diverse energy mix that includes renewables and new nuclear, as well as gas".
Although RWE npower appears concerned about the future cost of gas and electricity, especially in the context of how a rise in prices might affect the financial health of households, the supplier acknowledged that its profits will continue to increase for the foreseeable future.
In 2007, energy suppliers were taking an average profit of £18 per dual-fuel customer per year. Profits rose to £59 in 2013 and they are expected to reach £71 by 2020.