Research carried out by Which? has revealed that households in the UK could be set to pay even more on their energy bills if Ofgem goes ahead with plans to increase competition in the energy market.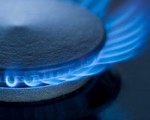 The industry regulator is concerned that the six leading energy suppliers in the UK operate in a quasi-monopoly, meaning that opportunities for other firms to enter the market are limited. Reduced competition also ensures that tariffs are kept high for domestic customers.
Ofgem's proposal to stimulate competition in the market involves introducing its Tariff Comparison Rate (TCR), which would act in much the same way as APR. Using the tool, energy customers would be able to check the market for the tariffs that best suits their requirements. But according to Which?, TCR would likely result in higher bills for millions of households.
TCR works by comparing domestic tariffs based on medium or average consumption of gas and electricity. One aim of the proposed rate would be to simplify the process of making such comparisons, but Which? believes that almost three-and-a-half million households would end up spending more on energy if they relied on TCR to find the best tariffs. That is because many households consume significantly more or less energy than the average.
Which? Executive Director, Richard Lloyd, explained: "These current proposals are far too complicated and will fail to achieve their aim of making it easier for people to find the best deal, with three quarters of people being asked to compare prices that are not based on their energy usage".
Lloyd added that the government ought to "introduce single-unit prices for each energy tariff" to ensure that rates are easier to compare and understand.
A spokesperson for Ofgem dismissed Lloyd's concerns, stating: "Our key goal is to try [to] get consumers engaged with the market, as 70 per cent are currently not taking part. Which? is misrepresenting the purpose of the [TCR] and how it fits into the full scope of Ofgem's reform package. The [TCR] acts as a prompt to consumers to take a look at comparative deals".
Households in the UK can save money by switching to cheaper tariffs, but even greater savings can be made by installing cavity wall and loft insulation, double glazing and more energy efficient central heating boilers.