Analysis of Britain's gas exports and imports has revealed that energy users in the UK are paying for imported gas at a higher rate than exported gas is being sold to foreign countries.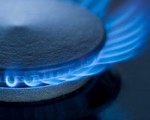 Carried out by Greenpeace and the Guardian, the analysis shows that gas imports to the UK are often more costly than gas exports. Bafflingly, cheap gas is often exported by Britain at a time when demand increases, prompting suppliers to purchase more expensive gas imported from countries such as Qatar.
The implications for domestic energy users in the UK ought to be obvious: households end up paying more for gas that need not be imported in the first place.
According to data supplied by Greenpeace, the UK exported fifteen times as much gas through the Belgium interconnector than it imported between 2011 and 2012. Although five per cent more costly, gas was often imported from Qatar as British gas was being exported to foreign nations.
In response to the analysis, Ofgem described the market distortion as a genuine threat to the UK's energy security.
Shadow Energy Secretary Caroline Flint remarked: "Energy companies always blame wholesale gas costs on price rises, so people will not understand why we appear to be exporting cheap gas and importing expensive gas.
"For too long, these energy companies have been allowed to get away with running their businesses in such a complicated way that it is almost impossible for anyone to know what the true cost of energy is".
Households in the UK are at the mercy of energy suppliers, but efforts can be made to reduce energy bills. The cost of central heating, for example, can be minimised by replacing energy inefficient boilers with new combi boilers, some of which convert waste energy into electricity. The Baxi Ecogen Micro-CHP boiler, for example, produces up to 1kW/h of electricity for domestic use.
Installing loft and cavity wall insulation can reduce energy bills by limiting the amount of heat that is lost from the home. As less heat escapes through walls and ceilings, less energy is required to maintain an adequate temperature. Solar electricity and hot water can also be generated by solar photovoltaic panels, which benefit from Feed-In Tariffs (FITs).