An architect based in Brighton is aiming to construct a building using only waste materials.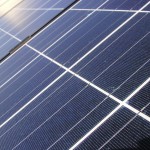 Duncan Baker-Brown, a senior lecturer at the University of Brighton who co-founded BBM Sustainable Design, believes sufficient waste materials from the construction industry are available to construct the building, which would be the first of its kind in the UK.
The eco-house will be built on campus at the University of Brighton to demonstrate how modern techniques and an abundance of waste materials can be put to good use. According to Baker-Brown, the building will consist of a solid timber structure with cassette-shaped units of waste material replacing traditional brick. Each cassette is designed to be removed and replaced with minimal hassle, thus ensuring that the eco-house can be upgraded if necessary.
The project is being filmed by Grand Designs, the Channel Four show fronted by Kevin McCloud that follows strange, interesting or innovative self-builds in the UK. Baker-Brown believes the eco-house has the potential to revolutionise the way architects and builders design and construct properties in Britain; more importantly, the building could inspire construction firms across the country to limit the amount of waste materials produced each year.
Baker-Brown explained: "There is a huge pile of construction waste that's building up in this country and to ignore [it] is quite frankly sinful. Through this project we are going to show that there is no such thing as waste".
When construction is finished next year, the building will become the University of Brighton's base for sustainable design. Workshops are expected to take place in the property, which will be used to evaluate the viability of constructing buildings from waste materials at a commercial level.
The eco-home will feature a number of energy-saving technologies, including integrated solar photovoltaic panels and a heat recovery unit. Insulation is expected to trap heat, thereby reducing the need for an expensive, energy-hungry central heating system, whilst a modern ventilation system will distribute warm and cool air evenly throughout the property.
As the British economy continues to falter and the cost of living, particularly in respect to domestic energy prices, increases every year, reducing the cost and environmental impact of property development becomes increasingly important. Ironically, the abundance of waste materials in the UK might just hold the key to sustainable living.