Following the news yesterday that British Gas is to raise its energy prices next month, npower has today confirmed its customers will also face hikes in their gas and electricity prices.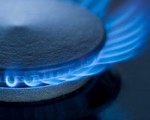 SSE was the first of the 'Big Six' energy providers to subject its customers to a price rise, and from Monday (15 October) bills will climb by on average 9%. The UK's biggest energy company, British Gas was soon to follow in SSE's footsteps and confirmed that gas and electricity costs for its customers would be subjected to the inevitable winter increase on 16 November. It was just a question of time to see which of the remaining big guns would be next.
Echoing British Gas's reasons, npower's chief commercial offer Paul Massara said: "There is never a good time to increase energy bills, particularly when so many people are working hard to make ends meet. But the costs of new statutory schemes, increases in distribution charges and the price of gas for the coming winter are all being driven up by external factors, for example government policy. Although we have managed to smooth out the worst fluctuations and protect our customers for as long as we can, we are now having to pass on some of these costs."
From 26 November gas prices for a standard single fuel residential tariff will rise by 8.8% on average whilst electricity costs will increase by 9.1%. Customers who have dual fuel by monthly direct debit will see a 9.4% increase in their energy bills. On average, npower customers will have to find an extra £109 a year to pay for their gas and electricity. The changes will impact approximately 3 million energy customers while around half a million, mostly those on fixed tariffs, will remain unaffected.
Like its rival energy providers, npower is currently offering to install cavity wall insulation and loft insulation. for free to all of its customers, subject to a survey. Customers have until 31 December to benefit from the scheme, which is designed to help households cut their energy bills by making their homes better insulated.