British Gas has seen its customer base drop by a staggering 200,000 as a backlash of the recent increases in their energy prices, the firm has revealed.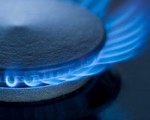 Over the summer, energy providers – including all of the "Big Six" – raised household energy bills by an average of 16% for electricity and 18% for gas.
They blame higher wholesale energy costs for the need to increase their tariffs, particularly wholesale gas costs, which are 26% higher this winter than last according to Centrica,the firm's parent company.
The news comes just days after British Gas announced plans to cut around 850 service jobs as a means of reducing costs. In a statement, the company said: "Household budgets are stretched, customers are looking for maximum value for money and if we are going to remain competitive and offer the best prices for our customers, we need to reduce our costs."
More and more householders are becoming better clued up when it comes to implementing energy efficient home improvements – whether it be fitting double glazing, cavity wall insulation or making sure the loft is properly insulated.  Improving home insulation to reduce energy consumption will have a knock on effect on the sale of electricity and gas, as will spells of milder weather.
Centrica saw a 17% decrease in residential gas usage in the first ten months of 2011 compared to the previous year. However, the company still managed to make £272 million during the first six months.