The chairman of Centrica, the parent company of British Gas, has said that it is all but inevitable that British Gas customers will see their energy bills go up this coming winter.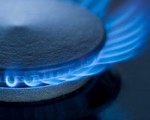 Richard Carr's not un-surprising admission comes just days after Scottish Power announced their plans to hike their gas and electricity prices by 19% and 10% respectively.
Although British Gas, the UK's largest energy supplier, refuses to comment on how much its own energy prices will go up by, Carr cites the Government's green energy policies for future rises.
Says Carr: "Ofgem has said that it would see over the next decade a dual fee bill going up by £500 a year for a typical consumer and that's related to decarbonisation rather than market forces."
Carr's comments echo those of ScottishPower's UK retail director Raymond Jack, who has partly blamed "the cost of meeting government environmental and social programmes and the cost of distributing electricity on the national grid" for providers charging more for gas and electricity.
But consumer groups have hit back, saying it's a lack of accountability in the market which allows energy providers to charge what they like:
"Suppliers say they have no choice when costs go up, but no-one else really knows if energy prices are fair," says Audrey Gallacher, head of energy at Consumer Focus.
With the inevitable rise in gas and electric bills a foregone conclusion in the market, Which?, the product-testing and campaigning charity has also weighed into the debate, advising consumers not to take price increases lying down. From switching to a fixed energy tariff and changing energy providers, there are a variety of measures consumers can implement in order to get the best deal and save money.