Statisticians at Manchester University have produced a set of calculations that proves what most people in the UK already know: the big six energy firms have been profiteering for years.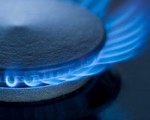 The cost of domestic energy is a serious concern in the UK, where millions of households are described as fuel poor, which arises when a household spends 10 per cent or more of its income on electricity and gas central heating.
Energy firms such as British Gas and E.ON have been increasing domestic fuel bills for years, usually citing the ever-increasing cost of wholesale fuel prices as justification for the rises. According to statisticians at Manchester University, however, whole sale fuel prices rarely correlate with the increases charged by energy firms.
Dr Nathan Green of Manchester University said: "There is a clear trend and this shows a widening gap between the price consumers pay and the whole cost paid by the energy companies.
"When you take into account seasonal variation, random fluctuations and the time lags between wholesale costs rising and retail prices following, there is never a time at which the energy companies are losing money".
The gap between wholesale fuel costs and domestic prices has long proved a source of frustration for consumers. Wholesale prices tend to spike rapidly before returning to standard rates. Domestic prices, however, increase rapidly in response to wholesale spikes, but tend to fall much slower. When wholesale prices fall, energy firms are notoriously slow to pass on the savings to consumers.
Although this point has been known for some time, Dr Green's calculations put into figures what already had been expressed in words by disgruntled consumers, concerned charities and an outraged but ultimately toothless energy watchdog.
According to Dr Green, the big six energy firms were charging an average £1.93 per 100 kilowatt hour more than the wholesale price in early 2004. This figure jumped to more than £4.00 by 2010, falling only to £2.73 in the summer of 2011, shortly before energy firms sought to increase bills even further. Lobbyists have since vowed to end energy firms' shameful profiteering.
In the meantime, households can reduce domestic energy bills by installing loft insulation, cavity wall insulation and the latest energy efficient boilers with new thermostatic controls.