Energy provider EDF Energy is to refund 100,000 of its customers, thanks to a billing error which resulted in gas and electricity bill over payments.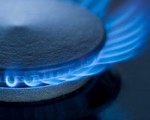 Due to a seven year fault in the company's automated telephone meter reading system – at a time when EDF changed its energy prices between October 2003 and May 2010 – the energy firm has been found to have overcharged customers to the tune of £200,000. Most households were overcharged by less than £5, but in one extreme case, one customer was told they had to pay £500 more than they should.
The problem occurred when customers rang the automated meter reading system after receiving an estimated bill, only to have all their units charged at the new, higher tariff rate, regardless of whether some usage occurred prior to the price rise.
Those effected will be reimbursed with interest. Where customers were undercharged, the energy provider has said that they won't be pursing anyone for any outstanding money owed.
If you're an existing customer, and think you may be entitled to a refund, EDF will credit your account automatically by 30 September. EDF will be writing to past customers who have lost out by £3 or more, with details of how to claim. If you haven't been reimbursed by 30 September, customers should contact EDF on 0800 046 2012.