The Mirror is running a campaign which calls upon the Government and fuel bosses to act now over rising energy bills.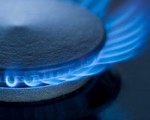 With more and more people being hit where it hurts the most – in their pockets – the paper is calling on its readers to back their 'Fair Price For Power' campaign.  And so far the initiative has achieved a phenomenal response,with 15,000 worried energy consumers adding their weight behind the campaign since its launch.
But more still needs to be done, and the Mirror is appealing for anyone concerned about escalating energy costs to get behind their campaign, which they can do so by filling out coupons printed in the paper.
The campaign is urging suppliers to lower their bills and to scrap their confusing array of tariffs. The Mirror is also appealing to the Government to launch a Competition Commission probe, which would investigate why 99% of the UK energy market continues to be controlled by the same "Big Six".
As more households continue to struggle to pay for their energy bills, energy campaigners believe ministers need to help out the hard-up and elderly vulnerable members of society, by dipping into the estimated £1.6 billion they are set to collect in VAT this year alone from soaring energy bills.
"We support the Mirror's campaign for a fair price for power. Rising energy prices are obviously a major concern for people across the country with many struggling to afford their bills," said Audrey Gallacher from Consumer Focus.
As the Mirror continues to campaign for a fairer price for power, householders should also consider the benefits of switching energy suppliers to try and source a better deal, draught-proofing their doors and windows or installing cavity wall insulation and loft insulation.