The Government has given assurances to consumers that the public will be protected under The Green Deal, by launching a Green Deal Code, which will include an advice line which will refer customers to accredited assessors, installers and providers qualified to undertake green home improvements.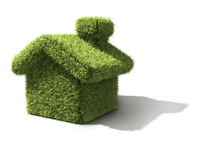 Under the scheme, consumers will also be able to contact the helpline with any complaints and issues that may arise.
Commenting on The Green Deal, Greg Barker, the Minister for Climate Change explained that public trust was imperative to the Government's energy efficiency plan:
"The Green Deal will be the biggest home improvement programme since the Second World War, shifting our outdated draughty homes from the past into the future, so it's vital people can trust it."
Under The Green Deal, which launches next year, each household looking to undertake home improvements, such as loft insulation, double glazing and cavity wall insulation, will be entitled to access up to £10,000 upfront to pay for energy efficiency work; the cost of which will be repaid through their energy bills.
The UK Accreditation Service has been appointed to ensure assessors and installers adhere to the standards required for participating in The Green Deal.