Achieving a remarkable 100% growth in turnover in the last 12 months, an energy company from South Tyneside has its sights set on raising £10 million by floating itself on the London Stock Exchange.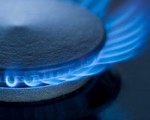 Having recently moved to larger premises in South Shields, Utilitywise, who help businesses manage their energy, is set to create 200 new jobs this year with the possibility of the creation of even more local jobs later down the track.
The firm was founded back in 2006 by father and son team, Geoff and Adam Thompson. Currently employing more than 250 people, all sizes of UK businesses – from one man bands to those with multi-million pound turnovers – can turn to Utilitywise for assistance with their gas, electricity and water usage. Utilitywise will look at ways to reduce their energy consumption, cutting down on central heating and electricity bills, in addition to measures designed to lower their carbon footprint. It negotiates rates with energy providers on behalf of commercial energy customers.
By listing itself on the Stock Exchange the company will be able to raise valuable funds to further future expansion.
In the year ending 31 July 2011, a pre-tax profit of £3.5 million was reported on revenues of £11.7 million. It's rapid growth has been achieved through focusing on business process management and investment in IT along with the development of its energy services.
"As well as raising additional capital to increase the pace of our growth, we believe listing of Utilitywise on the Stock Exchange will highlight the great potential in the North East and we look forward to remaining a major contributor to the local economy," commented Chief Operating Officer Adam Thompson.