In a move that affords Friends of the Earth and two renewable energy companies the opportunity to go head-to-head with the Government, the High Court has granted leave for a judicial review of the Coalition's decision to halve solar subsidies.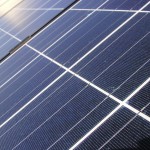 This week, the organisations will be able to argue in court that the ministerial decision to cut the amount paid to producers of solar electricity under FITs (Feed-in Tariffs) was inequitable or unlawful. Regardless of the outcome of the judicial review, the Government is unlikely to be comfortable with being dragged through court on an accusation of reneging on renewable commitments.
Andy Atkins, the Executive Director of Friends of the Earth, said: "We're delighted the High Court has given the go-ahead to our legal challenge.
"We believe government plans to abruptly slash solar subsidies are not only unfair, but illegal. These proposals have already had a disastrous impact on the solar industry – fledgling clean businesses have had the rug pulled from under their feet and a shadow hangs over thousands of jobs".
HomeSun is one of the three organisations to challenge the Government's decision to cut the tariff paid to producers of solar electricity from 43.3p kWh to just 21p kWh. Daniel Green, who founded the firm, said: "The Feed-in Tariff to solar was hugely popular with homeowners, would help keep energy bills down and divorce consumers from deeper reliance on the 'big six' energy companies.
"The only downside is the Government decision brought the sector to a virtual standstill on December 12th when it cut support in the middle of a consultation period".
Feed-in Tariffs had provided the perfect opportunity for households to make money by generating electricity from solar energy. Under the scheme, producers are paid a fixed amount of cash for green electricity exported to the National Grid. Coupled with the savings made by using renewable energy in the home, solar PV installations are estimated to make substantial savings for households over the 25-year-period applicable to FITs. By cutting subsidies, the Government has threatened to ruin one of the few viable green industries in Britain.
Friends of the Earth and HomeSun are joined by SolarCentury in taking action against the Government.