With a rather mild end to September on the cards, we could be forgiven for thinking that winter is many weeks away. But if we had any doubts, the news that energy companies are set to announce more hikes in energy tariffs in time for Christmas should bring us all back to reality with a great big bang.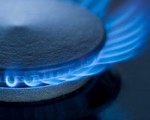 Yes, winter isn't far off and with it comes the usually round of dreaded energy price rise announcements. The question is: who's going to be the bearer of bad news first?
If uSwitch is anything to go by, it seems British Gas will be the first to get the ball rolling. The price comparison website is today reporting a rumoured 8% rise in British Gas tariffs, although the energy giant has yet to confirm any such news, with a company spokesperson refusing to be drawn on the issue, saying British Gas "never comments on future pricing movements". If the rumours of such imminent price hikes do indeed come to fruition then around 11 million UK customers will be affected. And it will only be a matter of time before the remaining "Big Six" follow suit.
The news comes on the back of a recent npower survey which revealed a massive 65% increase in gas consumption in the wake of this year's summer heatwave. Thanks to a sudden drop in night time temperatures this month, many people have turned up their central heating thermostats earlier in a bid to compensate.
It's been almost 12 months since British Gas, which is the UK's largest energy provider, increased its energy prices. Back in November 2012 the company raised prices by 6%.
According to industry analysts the usual factors – such as distribution costs, higher fuel prices and the Government's green initiatives – will once again be blamed for what they deem to be a necessary and unavoidable increase. Commenting on the anticipated price hikes Ann Robinson from uSwitch.com said she was horrified by the news which would likely "scare people to death" and wasn't convinced by the energy companies claiming that environmental costs were higher than expected. The director for consumer policy at uSwitch said she wanted to see chapter and verse why they felt the price rises were justifiable.
Shadow energy and climate change minister Caroline Flint said escalating energy costs were causing a cost of living crisis. "Consumers will not understand how energy giants can get away with more inflation-busting price rises when they are already making huge profits," she said.
Another round of price rises will see as much as £142 added to annual energy bills, taking average energy costs from £1,420 per year to £1,542.
Energy price rises are something we as energy consumers unfortunately have to get used to. But there are ways to help minimise costs. While using less energy is a given, consumers should consider investing in loft and cavity wall insulation, upgrading central heating with A-rated boilers and energy efficient double glazing. And where possible, take advantage of Government schemes offering free boilers and free home insulation through the ECO Affordable Warmth incentive or loan-based energy saving initiatives like the Green Deal.