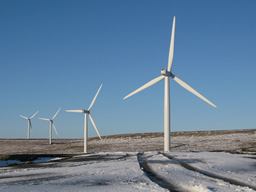 The UK's green energy targets have been widely derided as lacking ambition or not sufficiently aggressive to make a difference to global warming. Indeed, the facts remain that the hole in the ozone layer is expanding at an alarming rate, having increased in size from 130,000 sq km to 25,000,000 sq km in the past thirty years.
Whilst supranational agreements are sought on climate change, domestic energy consumers have been made aware of their obligations to help reverse the effects of global warming by reducing the size of their carbon footprints . In fact, many energy companies now offers customers the opportunity to purchase high efficiency condensing boilers and  electricity that has been generated entirely from clean, renewable sources. However, those aforementioned substandard renewable energy targets of the UK Government are actually proving to be more ambitious than first thought, but for the wrong reason.
Unfortunately, whilst critics continue to condemn the Government's apparently half-hearted efforts to reverse climate change, those efforts are in themselves failing. Indeed, generating clean electricity from wind power is one of the driving forces behind the UK's green energy strategy, yet the recent closure of the Vestas turbine manufacturing plant, which would have been involved in much of the development of new wind turbine plants in Britain, has blown the wind out of its sails. Faced with the prospect of a failing strategy that is already derided as insufficient, Gordon Brown PM aims to recapture the initiative by holding talks with Peter Löscher, the chief executive of Siemens, which only last week received a Government grant of £1.1m to help develop an offshore wind power converter. The prime objective of the talks is to convince Siemens, which is yet to commit to more extensive green energy developments in the country, that Britain is an attractive option for such business.