The largest business group in the UK has voiced its concern over the Government's decision to halve solar power subsidies available to households and businesses.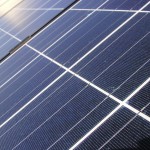 CBI claimed the 50 per cent reduction in feed-in tariffs would likely create uncertainty in an economy that is already struggling to escape another recession.
Jonathan Cridland, the Director General of CBI, said: "Moving the goal posts doesn't just destroy projects and jobs, it creates a mood of uncertainty that puts off investors – and they wonder what's coming next. Some companies have invested heavily in solar photovoltaic systems and in the supply chains needed to install them".
Mr Cridland added: "That commitment has been undermined by the feed-in tariff decision and so industry trust and confidence in the Government has evaporated. This bodes poorly for investment in future initiatives".
In plain terms, reduced investment means increased risk of recession; without the investment necessary to sustain economic growth, the UK is unlikely to recover in the near future. Austerity measures may be required to curtail spending and manage the public deficit, but if investment opportunities are lost the economic crisis will almost certainly deepen.
The Department of Energy and Climate Change (DECC) has adopted a different position on the subject. A spokesperson for the DECC said: "We appreciate this will be difficult for companies affected, but what we want is an enduring future for the industry.
"If we left things as they are, the feed-in tariff budget would be eaten up entirely, full stop – and that would be even worse for employees in this sector and those working on other technologies too".
The spokesperson added: "We believe solar photovoltaic can have a strong and vibrant future in [the] UK and we are proposing changes to ensure a lasting feed-in tariffs scheme to support that future".
When the feed-in tariff changes take effect next month, the implementation of domestic solar PV will remain an attractive option for households, albeit not as profitable as it has been for the past couple of years. Rather than receiving 43p per kilowatt-hour of solar electricity exported to the grid, households will earn just 21p per kilowatt-hour, extending the cost of the average solar installation by five or ten years.