Discussing a plight affecting millions of households in England and Wales, Save the Children has claimed that childhood conditions such as Asthma may be caused or made worse by fuel poverty.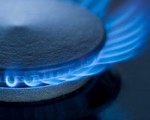 According to the charity, 45,280 families in Wales are eligible for the Warm Homes Discount, the UK Government's latest initiative to increase the affordability of energy for homes throughout Britain. The problem highlighted by Save the Children is that many people do not realise they are eligible for the £120 discount, which was designed to help around 800,000 families.
Save the Children also argues that many families simply do not know how to claim the discount, meaning that the problem of fuel poverty is not being effectively tackled by government.
Head of Save the Children in Wales, James Pritchard, said: "It's unacceptable that so many of Wales' poorest families who need help heating their homes this winter will get nothing because energy companies have not put up nearly enough money.
"Without this help the choice for parents is stark: cut back on food, get into debt or risk their children's health because they can't afford to keep them warm".
Mr Pritchard makes a compelling argument, but his concerns are likely to fall on deaf ears as the UK Government continues its drive to cut public spending. Energy companies, meanwhile, despite enjoying record annual profits, are hardly forthcoming in providing sufficient help for the most vulnerable households.
A household is deemed fuel poor if it spends 10 per cent or more of its income on energy. Following another economically turbulent year, millions of households in the UK could be described as fuel poor. If Save the Children is right in its assessment of the situation, fuel poverty could be doing far worse damage to children than previously thought; while proving a financial struggle for many parents, the high cost of electricity and gas central heating could be indirectly ruining the health of thousands of children.
Christine McGourty, the Director of Energy UK, which represents energy firms in the country, argued that the Warm Home Discount scheme had been adequately advertised to customers. Mr Pritchard, however, believes the problem is not one of promotion; instead, he believes the initiative has been "massively underfunded".