According to watchdog Consumer Focus, the leading energy firms in the UK – often referred to as the 'Big Six' – have experienced a 26 per cent rise in customer complaints during the last quarter.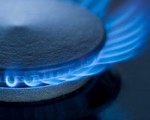 E.ON, EDF Energy and nPower were the subject of especially strong criticism after enduring a particularly poor period in the context of customer satisfaction.
Adam Scorer, Consumer Focus' External Affairs Director, said: "Energy companies have repeatedly said they want to rebuild consumer trust. Good customer service and complaints handling are key ingredients to building consumer trust, but suppliers still have a long way to go".
Mr Scorer added: "Complaints about EDF Energy over the summer have had a catastrophic impact on its rating. While system changes inevitably cause disruption to customers, this must be minimised. Its current complaints performance is unacceptable and the company must take further steps to tackle this".
The high cost of domestic electricity and gas central heating is probably behind most consumer complaints in the UK, not least because customers feel they deserve higher quality service for the amount of money they spend on energy bills.
The feeling of resentment among consumers is hardly helped by news of the excessive salaries and bonuses awarded to directors and members of the Big Six. Head of British Gas, Phil Bentley, for instance, last year took home a basic salary worth £1.3 million – a decidedly paltry sum that had to be topped up with £2.7 million of share options. It ought not to escape the attention of the Big Six that millions of people in the UK suffer from fuel poverty as a direct result of inflated energy bills.
Labour MP John Robertson, who actively campaigns against the rise of fuel poverty, said: "What we are seeing is the subjugation of energy customers by the Big Six.
"These energy barons are treating energy customers like medieval serfs and as snow is about to fall and temperatures drop, you would expect energy companies would be doing all they can to please its customers. However, these figures show if anything they are treating them with contempt".